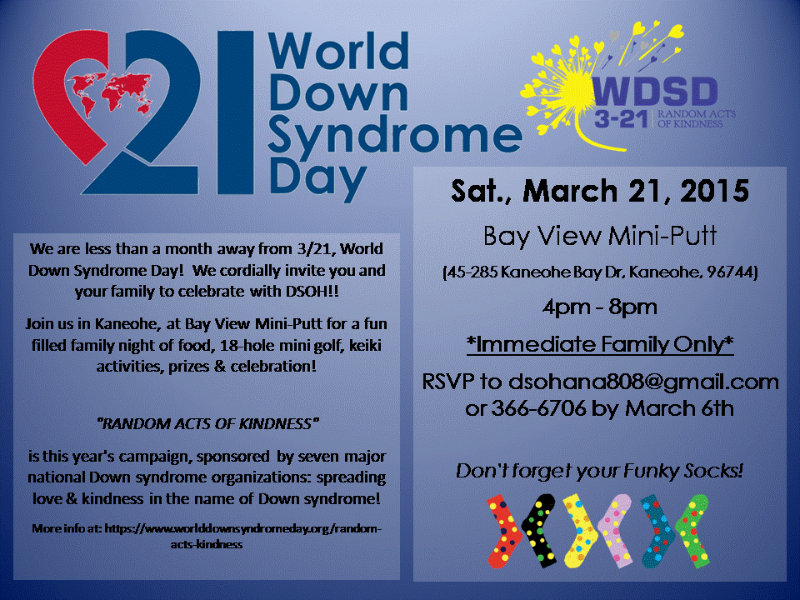 Click on Image to View Flyer
Aloha SPIN Network!
We received a flyer from Down Syndrome Ohana of Hawaii that March 21 is World Down Syndrome Day!
If you have a child with Down Syndrome, you are invited to attend a special event at Bay View Golf Coarse in Kaneohe. See the attached flyer for details.
Please direct all inquiries and RSVP to:
Down Syndrome 'Ohana of Hawai'i
Phone: 808.366.6706
Visit us at www.dsohawaii.com