Independent Living Specialist part-time position available on Kauai.  Non-profit human service agency.  Responsible for information & referral, peer counseling, independent living skills trng., advocacy, transition and coordination with other community services agencies.
Min. req. BA in Human Services, will also consider two years of documented experience. Skills required in oral and written communication, basic computer skills, organization and the ability to work independently necessary. Must have knowledge of community resources and have own transportation to work with consumers in the community. Personal experience with disability preferred.
---
Kauai Contact Information
808-339-7297
---
Kauai Hours of Operation
Monday-Friday
9:00 a.m. – 2:00 p.m.
---
Kauai Staff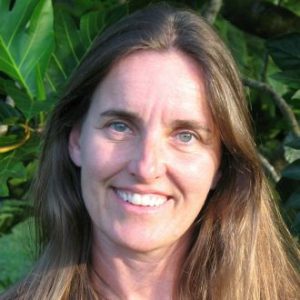 Karen Riedel
Currently, Karin Riedel is serving the consumers on Kauai.  Please call our intake line at 808-339-7297 for more information or for services.