We are extremely grateful for the dedicated service of our volunteers. AILH volunteers have provided countless hours of clerical support, manual labor, mentoring, and technical support.  Mahalo to our volunteers island-wide!
Hilo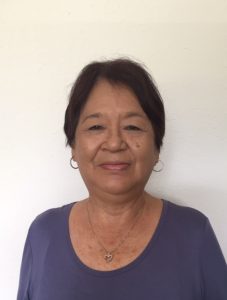 Laura Tobosa
Laura has been a long-time supporter of AILH. She has volunteered her time to assist at all our Consumer Christmas Parties and has generously donated door prizes for the consumers in attendance.  Additionally, she comes to our office or our consumers' homes and notarizes papers free of charge whenever it is needed.  
Oahu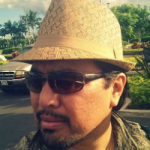 R. Anthony Solis (RAS)
Anthony handles all the technical aspects of AILH including training, support, and consulting. Anthony is a web enthusiast and survived the early dot coms. His spare time is spent with his family of 8 kids and his very patient wife.
Learn more at magislabs.com.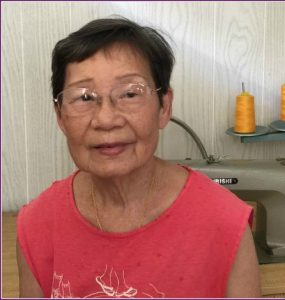 Harriet Lum
Harriet Lum, worked as a Professional Tailor for over 40 years at Royal Hawaiian Manufacturing and Raku International. She is now lending her expertise to AILH's Oahu support group, Hui Malama Po`o.  Mrs. Lum has been volunteering her time to teach the group members sewing techniques as they create new products to add to their collection.  Mrs. Lum is the mother of AILH IL Specialist, Thomas Lum.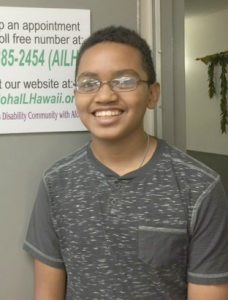 RayGil Bolden
RayGil is a 15 year old Mililani High School student who is a dedicated AILH volunteer who assists in various activities from the design and creation of support group flyers, the filming of the agency's first disability segment videos through Olelo, entertainment for Oahu consumer holiday parties and overall assistance as needed.
He enjoys playing the Alto Saxophone, Clarinet and Flute. RayGil has participated in middle school and high school concert band, high school jazz band and wind ensemble, Central District Oahu Honor Band and Select Band. He just completed the Hawaii Youth Symphony Pacific Music Instititue Summer Music Program. Additionally, he occasionally plays with the military's chamber music group for official military ceremonies