We are extremely grateful for the dedicated service of our volunteers. AILH volunteers have provided countless hours of clerical support, manual labor, mentoring, and technical support.  Mahalo to our volunteers island-wide!
The Big Island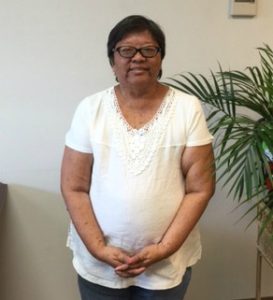 Gail Wung
Gail Wung has been volunteering with Aloha Independent Living Hawaii since June 2016. She has also volunteered at the Office of Aging in Hilo.  Gail holds a Bachelor's degree in English from the University of Hawaii at Hilo.  Her lifelong physical disability has not prevented her from keeping active by helping others, baking, and enjoying arts & crafts. She is also very involved with her church and several other community organizations.  We are grateful to have Gail join our Hilo office as a valued volunteer.
Oahu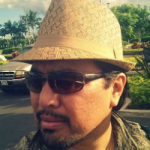 R. Anthony Solis (RAS)
Anthony handles all the technical aspects of AILH including training, support, and consulting. Anthony is a web enthusiast and survived the early dot coms. His spare time is spent with his family of 8 kids and his very patient wife.
Learn more at magislabs.com.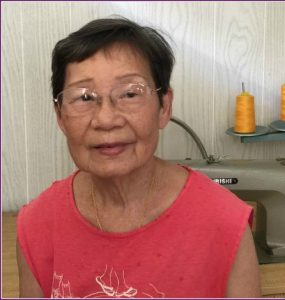 Harriet Lum
Harriet Lum, worked as a Professional Tailor for over 40 years at Royal Hawaiian Manufacturing and Raku International. She is now lending her expertise to AILH's Oahu support group, Hui Malama Po`o.  Mrs. Lum has been volunteering her time to teach the group members sewing techniques as they create new products to add to their collection.  Mrs. Lum is the mother of AILH IL Specialist, Thomas Lum.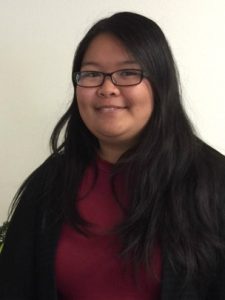 Nadine Castillo
Nadine Castillo is currently a Junior at Waipahu High School. She has been involved in the media field for 5+ years. She volunteers for `Olelo as much as possible and has graciously offered her expertise and services to help produce AILH's Giving Aloha TV segment on `Olelo Community Media.  Nadine plans on attending college and pursuing a degree in Film Production to become a producer.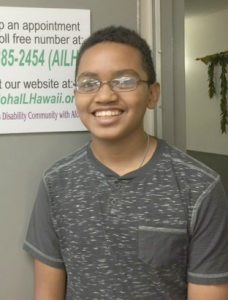 RayGil Bolden
RayGil is currently a 7th Grader at Mililani Middle School.  He is volunteering his time to take a class at `Olelo Media Center to learn basic filming techniques and will be using those skills to help produce the AILH disability video series.  RayGil has also happily volunteers his time at many AILH events and outreach activities.