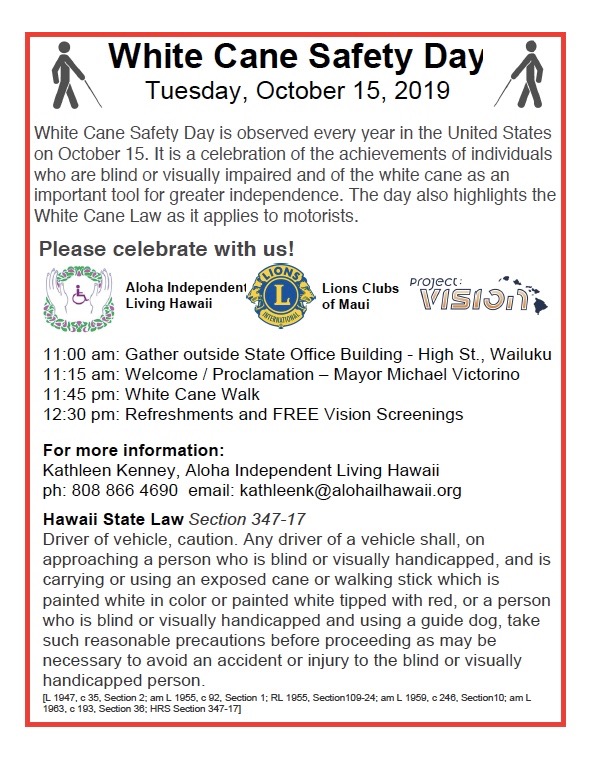 Maui Community! We invite you to come out and support White Cane Safety Day on Tuesday, October 15th at the State Office Building on High Street in Wailuku. Gathering will start at 11am, followed by the welcome and proclamation by Mayor Michael Victorino.
White Cane Safety Day is observed every year in the United States on October 15. It is a celebration of the achievements of individuals who are blind or visually impaired and of the white cane as an important tool for greater independence. The day also highlights the White Cane Law as it applies to motorists.
For more information, contact Kathleen Kenney at (808) 866-4960 or [email protected]
Be ready to enjoy the White Cane Walk and some nice refreshments!