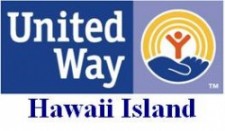 It's that time of the year again to kick off our first keiki community initiative in 2015! The Slipper Drive is upon us! We will be collecting brand new pairs of slippers and monetary donations for keiki-in-need on Hawaii Island. All monies and slippers collected will be donated to DOE Public Elementary Schools for the keiki.
Please share with your organization, membership, 'Ohana and friends of the upcoming Kako'o I Na Keiki Slipper Drive happening on March 21, 2015!
We will broadcasting live with KAPA Radio at 3 KTA Locations: KTA Puainako (Hilo), KTA Kailua-Kona (West Hawaii) and KTA Keauhou (West Hawaii) on Saturday, March 21, 2015 between 10:00AM to 2:00PM.
Donations can be made online at www.hiuw.org/keiki and at our Hilo office, located at 1055 Kinoole Street Unit 202, phone 808-339-7297.