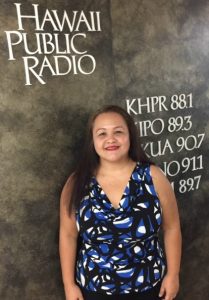 AILH was recently invited to be a guest on All Things Considered, hosted by Dave Lawrence of Hawaii Public Radio.
Helping Hand is a weekly feature on All Things Considered which is broadcast live and then archived online.  Every Friday afternoon, Helping Hand puts the spotlight on an organization, topic, or event in the community that offers assistance to the disabled and other folks in need.
If you missed the segment live, stay tuned for the online broadcast with Executive Director, Roxanne Bolden as she shares about AILH and the exciting things happening in the coming year.