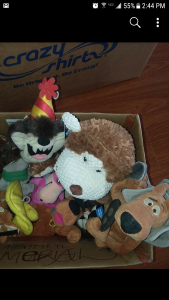 A big mahalo to Crazy Shirts from Rutherford, NJ, for sending over a box of donated stuffed animals for our first Teddy Bear Drive on Maui.
Donations collected will go to the Lahaina Police Department to provide all its officers with a box in each car, so that when they arrive at a difficult call, they are equipped with a stuffed animal to give to children to help them get through a tough time.
Thank you Crazy Shirts for supporting our campaign to bring comfort to children in stressful situations.