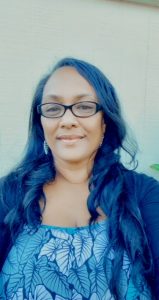 JulieAnn was born and raised on the island of Molokai.  Growing up in a small rural community she was taught that blessings and opportunity for growth comes through providing service to others in the community.  For that reason, she and her family contributed many acts of service within their community over the years.
As a teenager, JulieAnn started her own daycare service and her first consumer was a child with a disability.  This experience left a lasting impression on her and she envisioned herself someday caring for children with disabilities.
From 2000-2004, JulieAnn was employed as a Special Education Paraprofessional and had the opportunity to work closely with children with learning, behavioral, and physical disabilities. This is where she excelled in working one-on-one with children needing individualized assistance to achieve their educational goals. During this time, JulieAnn also assisted her mother in caring for her father who was physically disabled and confined to his bed, due to several strokes. She and her mother cared loving for her father until his passing.
Most recently, JulieAnn served as the Traditional Healing Coordinator for the Native Hawaiian Health Care System of Hawaii Island, Hui Malama Ola Na `Oiwi. She worked alongside Native Hawaiian traditional healers statewide, providing services to help people make better choices in their lives.  They promoted healthier living through Native Hawaiian traditional healing practices such as, La`au Lapa`au, Lomilomi Ha Ha, and Ho`oponopono.
JulieAnn comes to AILH with the gift of Aloha Spirit to give back to her island home through providing service to community members with disabilities.  She is looking forward to providing quality service with Aloha to the people of Molokai.