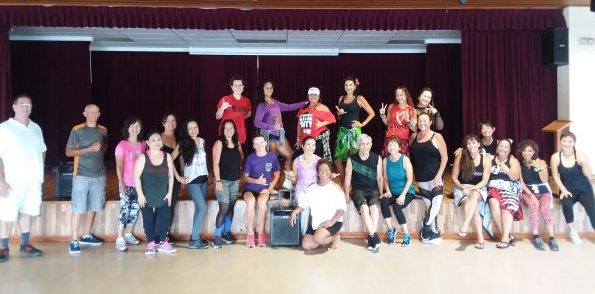 It was a fun-filled day at our Zumba Jam Teddy Bear Drive at the Binhi At Ani Filipino Community Center on Saturday, July 28.  A variety of dance fitness styles from UJam, Zumba, and Hot Hula were enjoyed by all. Aloha Independent Living Hawaii collected over 60 stuffed animals.  Thank you to the 808Dance Crew, Kehau, Sherry, Suzette, Ginalyn, Tina, Megan and Shari for their kokua in making this event a jamming success.
AILH will continue to collect teddy bears through
Friday, August 17th
.  Drop off locations are: Hair Salon Unlimited (1068 Limahana Place), Territorial Savings Bank – Lahaina Branch,  Crazy Shirts – Lahaina Wharf, and Ohana Health Plan – Kahului (275 W. Ka'ahumanu Ave.). For scheduled pick-ups please contact Lani at 808-866-3783 or Kathleen at 808-866-4690.