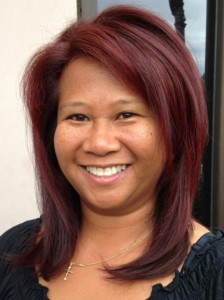 Lani is  our Independent Living Specialist servicing the island of Maui. Lani was born and raised on the island of Maui and is the youngest of nine siblings. She graduated from the University of Hawaii with a Bachelor of Science degree in Family Resources. Lani brings hands on experience working with the youth. As a Teen Program Director at the Boys and Girls Club in Lahaina, Maui, she provided positive mentoring and ensured best practice programs to promote and encourage opportunities for young people to develop physically, emotionally, socially and cognitively.
Lani previously lived on the island of Oahu working with various community, private and state agencies such as PATCH, Hawaii's only statewide child care resource and referral agency; Department of Human Services Benefits, Employment and Support Services Division; Department of Attorney General?s Office Civil Recovery Division; and PACT (Parents and Children Together).
Lani has conducted several community outreach presentations to various community agencies on Maui since her hire in December. In addition, she has met with the Mayor of Maui, the Deputy Director of the Department of Housing and Human Concerns and the Director of the Office of Aging. She has also conducted an in-service training for the staff at Department of Vocational Rehabilitation, Maui Branch.