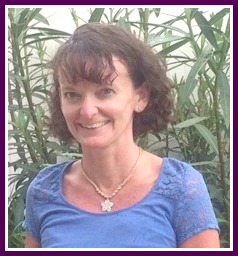 Kathleen and her husband recently relocated from Massachusetts to the beautiful island of Maui. She holds a masters degree in Special Education from the University of Massachusetts, Boston with certification in the field of vision rehabilitation.
For 12 years she worked as a Certified Orientation and Mobility Specialist in Massachusetts supporting the vision loss needs of adults with multiple disabilities and created resources and provided training for caregivers.  She also helped organize ten "Focus" on Vision Impairment and Blindness conferences. This annual event brought together more than 400 individuals with intellectual disabilities and vision loss, caregivers, eye care professionals, medical and rehabilitation professionals, and assistive technology companies to share experiences, best practices, and information.
In 2015 Kathleen was honored to receive an award for Distinguished Service for her role in supporting independence and accessibility for adults with intellectual disabilities and vision impairment, blindness, and deafblindness.
Kathleen is delighted to join the AILH ohana in supporting independent living on the island of Maui.