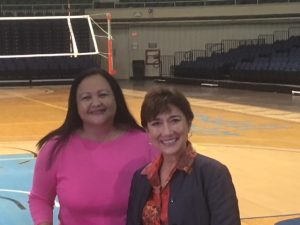 Our very own Roxanne Bolden, will be featured on Olelo television series, Island Focus with Lyla Berg. Please tune in to hear the full interview as she shares about the work of Aloha Independent Living Hawaii.
Spectrum channel 53
Hawaiian Telcom channel 53 and 1053 (in HD)
On Demand online at olelo.org/olelonet
Showtimes
Show 1:
November 7 @ 6:30 p.m.
November 11 @ 4:30 p.m.
November 18 @ 4:30 p.m.
Show 2:
November 21 @ 6:30 p.m.
November 25 @ 4:30 p.m.
December 2 @ 4:30 p.m.
Island Focus is a monthly half-hour television series produced by 'Ōlelo Community Media as a community service. The show features exclusive interviews with members of our government, business, education, and community sectors who talk about their passions, what's new, and what impact they've made.