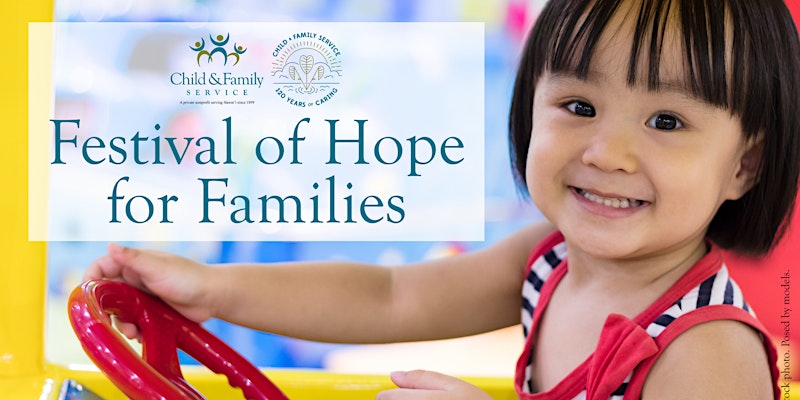 Date and Time

Sat, August 8, 2020

9:00 AM – 12:00 PM HST

Location

Nani Mau Restaurant & Garden

421 Makalika Street

Hilo, HI 96720

Child & Family Service Hilo festival is in partnership with a grant from the Hawaii Resilience Fund of the Hawaii Community Foundation.

About this Event

Child & Family Service has teamed up with community partners to provide direct resources, service, and food to families impacted by COVID-19 at the FESTIVAL OF HOPE FOR FAMILIES, a one-day "Drive-thru Festival" taking place on August 8th from 9am-12pm at the Nani Mau Gardens. This event is meant to provide much-needed supplies, resources, and family-friendly activities to those in need.

While maintaining guidelines for social distancing, families will be invited to drive through a "festival of support services booths" to receive: groceries; chef-prepared meals; CFS Family Lokahi Kit; Community Resource Kits; Smile Kits (toothbrush/paste); PPE advice/items; Teachers (education tips & resources); and more.

Spots will be offered on a first come first serve basis and you must RSVP to attend.

If you are interested in attending this free event, please choose a timeslot with your preferred time to attend. We ask that you please choose one ticket option per family from the options above and do not come early. There may be a line however as long as you RSVP you will be served.

This event is an RSVP only event and we ask that you please have your ticket confirmation available upon arrival. Ideally, we ask that you print your confirmation. If you do not have access to a printer please have the confirmation pulled up on your phone.