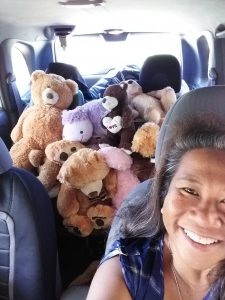 Today was the first scheduled pick up for Maui's 2nd Annual Teddy Bear Drive!
Thank you to Sherry and Jane for your generous donations. The Children's Justice Center will love them. Thank you also to Lani for picking up our precious cargo! It looks like they enjoyed the ride.
Our next scheduled pick up will be at Territorial Savings Bank in Kahului. Contact Lani for more information or to schedule a pick up.