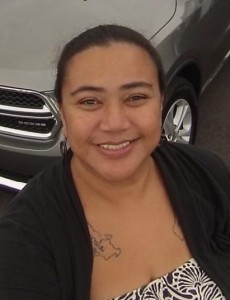 Lupe Ka'awaloa grew up in Hau'ula on Oahu and now resides in Pahoa on the Island of Hawaii. She is the eldest of 7 children, the mother of a 15 year old daughter and the wife of a very supportive husband. Her family is her heart and soul. After graduating from the University of Hawaii at Hilo with a Bachelor?s degree in Administration of Justice and Sociology, Lupe looked forward to pursuing a career as a Juvenile Probation Officer. However, her interests changed after having worked in the social services field for the past 8 years as a Paraprofessional with TIFFE (The Institute for Family Enrichment).
She has worked with children/teens with developmental disabilities in DOE settings and children/teens with mental health/ behavioral disabilities in community/home settings. As an Independent Living Specialist with Aloha Independent Living Hawaii since February of 2011, she has worked with Consumers of all ages and disabilities. She enjoys challenges and will do her best to assist her Consumers with achieving the goals that they will set for themselves.
Lupe currently has three youth support groups where she provides independent living skills training and recreation. In addition, AILH is the only organization in Hilo that provides a support group at the Hilo Homeless Shelter for children with and without disabilities.