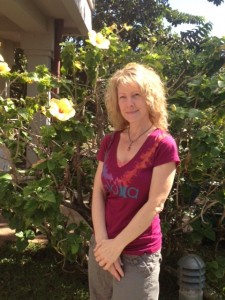 Teresa Bryant moved to Hawaii in 2004. Teresa is a Certified Occupational Therapy Assistant. She got her degree through Kapiolani Community College. She works in the following Occupational Therapy settings; Children with special needs, and Acute Hospital Rehabitalitaion.
Prior to moving she was a business owner and consultant for over 10 years in Northern California supporting private fiduciaries, Conservatorship/Guardianship Estates; her clients (Attorneys, State Department of Health and Human Services for Sacramento and Placer Counties, Bank Trust Officers, and Private Practice Fiduciaries) practiced in different areas, yet were all interwoven into the same arena, supporting case management and social service needs of clients of all ages, and disabilities who required assistance and often appointed by the Superior Court Judges to provide a safe and supported environment to people who were otherwise unable to provide for them-self.
Teresa is a Certified Paralegal; holds real estate brokers licenses in both California and Hawaii.
Teresa brings many strengths to Aloha Independent Living Hawaii:
Therapeutic Treatment/Home Modifications/Community Wellness Activities
Project Management/Strategic Management/Budget Management
Human Resources Management/Conflict Resolution
Adult Protective Care/Case Management & Fiduciary Services
Senior Paralegal – Guardianship/Probate/Trust & Estates