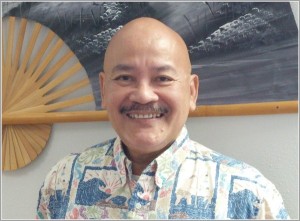 John "Keoni" Devereaux recently resigned from AILH as an Independent Living Specialist on the Big Island.  He is delighted to continue his relationship with AILH and continue to contribute his experience and expertise as a Board Member.  Keoni brings with him an extensive background in human service related experiences as an Administrator with the Autism Society of America, Clinic Director of Aloha Medical Mission, Program Director of the Alzheimer's Association, and Statewide Recruitment Coordinator of the University of Hawaii – John A. Burns School of Medicine, Area Health Education Center.  He has also worked as an Administrator of Behavioral Health Services at Child and Family Services of Hawaii, Program Manager at Housing Solutions for Homeless Elderly, and Special Care Unit Director at Hillhaven-Pine Tower Healthcare Center.
Keoni holds a PhD in Neuroscience with a specialty in the area of Cognitive Neuroscience from Stanford University.  He also received a BA in Psychology and MS degree in Healthcare Services Administration from San Francisco State University.
Legally blind due to diabetes, Keoni possesses the ability to relate with compassion and understanding to people with disabilities.  He was a valuable AILH employee and will be a welcomed addition to the AILH Board of Directors.
Born and raised in Haleiwa, Keoni has traveled extensively all over the world.  He also served in the United States Marine Corps as an Intelligence Specialist. He has three children and two grandsons.  Keoni will soon be relocating to Palm Springs, California with his Husband to enjoy their retirement.