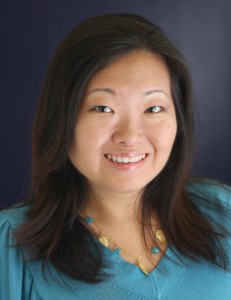 Dara Fukuhara's background in print journalism and public relations has provided her with unique skill set and knowledge to help non profit organizations, such as Hawaii Fi-Do Service Dogs, with marketing and strategic counsel.
Considered a disability advocate, Dara was diagnosed with a form of hereditary neuropathy, characterized by severe muscular weakness. She serves on several boards, such as the Mayor's Advisory Council on Disabilities and Hawaii Fi-Do Service Dogs. Past boards include the Statewide Independent Living Council, AccesSurf Hawaii, Independent Living Waipahu and Ad2 Honolulu. She was also named the 2007 Personal Achievement Award recipient of the Muscular Dystrophy Association's Hawaii Chapter.
Before becoming a "professional volunteer," Dara was the marketing director at Assistive Technology Resource Centers (ATRC) of Hawaii. She was also a senior account executive at Communications Pacific, one of the largest public relations firms in the state of Hawaii. Before going into PR, Dara freelanced as a writer for MidWeek.
Dara is a graduate of Moanalua High School and received her degree in print journalism from the University of Hawaii Manoa in 2002. She has two loves in her life: her boyfriend Craig and her labradoodle Angie, a breeder dog for Hawaii Fi-Do.