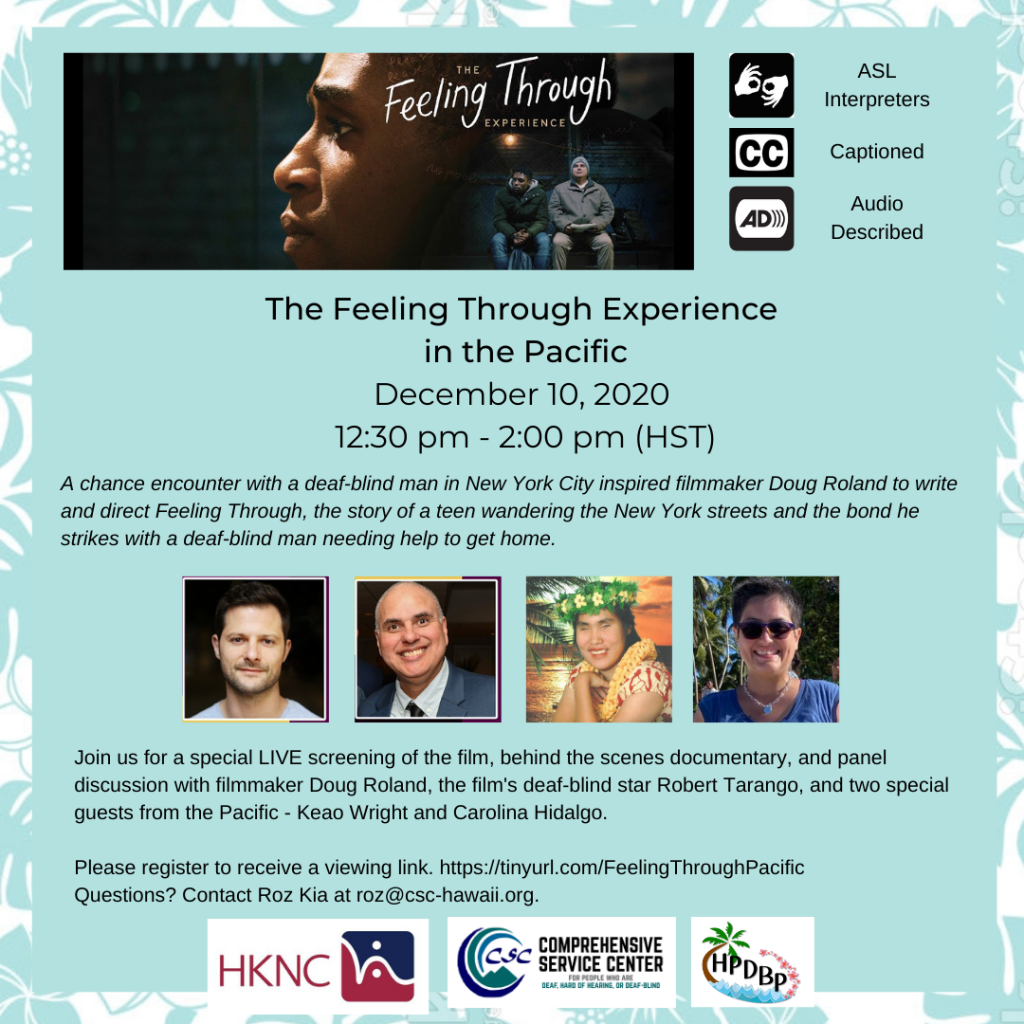 The Feeling Through Experience in the Pacific, December, 10, 2020, 12:30 pm – 2:00 pm (HST)
A chance encounter with a deaf-blind man in New York City inspired filmmaker Doug Roland to write and direct Feeling Through, the story of a teen wandering the New York streets and the bond he strikes with a deaf-blind man needing help to get home.
Four headshot images in a row. A man in a tshirt against black background, a man in a suit against black background, a studio photo of a woman with haku and lei against sunset, and a woman with sunglasses and a shell necklace against palm trees.
Join us for a special live screening of the film, behind the scenes documentary, and panel discussion with filmmaker Doug Roland, the film's deaf-blind star Robert Tarango, and two special guests from the pacific – Keao Wright and Carolina Hidalgo.