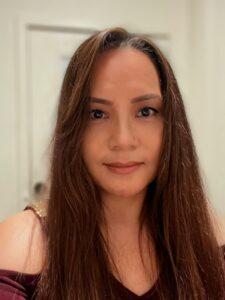 Aloha, my name is Sheila. I am a cancer survivor, mother to my two very strong, independent daughters, grandmother to my two priceless gem granddaughters, and supported a soldier for over 21 years. My daughters and granddaughters have been my inspiration and reason to keep fighting the cancer battle.
I had the privilege of traveling to distant places overseas as well as working throughout the beautiful 50 states, where the Department of Defense led us. As a DoD Financial Management Analyst civil service employee for over a decade, I thrived providing extraordinary work. I served the church, schools, and military communities as well as cultural communities for work and local communities.
My life before cancer was vibrant and full, but cancer interrupted my life and plans. I received many heart-warming gestures and met many compassionate people but, unfortunately I also experienced some discrimination and challenges. Sadly, I have had to fight for reasonable accommodations because of my disabilities from cancer at my workplace in both the government and private sectors as well as in academic environments.
This journey and fight has opened many opportunities for me to help people with disabilities. And help those who live with difficult challenges caused by people and the lack of resources available. My ultimate hopes and goals are to bring more awareness for the needs of people with disabilities; to help them become resilient in their place of employment so they fulfill a successful career and long prosperous life.