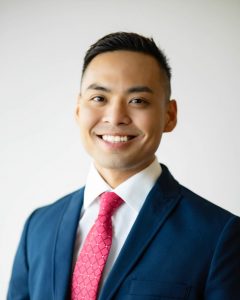 Frank was born off the coast of British Columbia, Canada in the summer of 1989. His parents were aboard the M.V. Stardancer, which was owned and operated by Admiral Cruises. After his parents obtained his birth certificate in Ketchikan, Alaska, Frank was brought to his father's native Pacific island in Guam.
Frank suffered from a traumatic brain injury at the tender age of five. His experience caused him to have a one-to-one aid in school, as well as remain part of the Special Education system, until the 8th grade.
After being removed from Guam's Special Education program, Frank began to excel independently at the mainstream level of high school. At 16, he was first place in the island-wide Shell Livewire Business Planning Competition, sponsored by the Shell Corporation. For his senior year, Frank relocated to Hawai'i, where his mother's Okinawan and Chinese side of his family is from. He graduated from Mililani High School in 2007.
Prior to coming to Aloha Independent Living Hawai'i, Frank was in Sales and Property Management. He is also a current soldier in the U.S. Army Reserve's HHC 411th Engineer Battalion at Ft. Shafter Flats in Honolulu. His current MOS is in Information Technology. However, Frank also writes a quarterly newsletter that is sent to units in Alaska, Guam, American Samoa, and the rest of Hawai'i. Frank is also a current full-time student at Hawai'i Pacific University. His collegiate academic success includes being an inducted member into the Tomodachi Kakehashi Daniel Inouye Scholars program, as well as the Phi Alpha Theta National Honor Society.
Frank is excited to be with Aloha Independent Living Hawai'i. While he understands everyone's needs and experiences are different, he also believes nothing is impossible to achieve. "At the end of the day, all someone really needs is one person to remain supportive. Some of us have dreams beyond our current situation. Some of us may still surprise you."