Thank you to all the staff of AILH that participated in this year's Holiday Ornament contest. We received votes through email, Facebook, and Instagram. Thank you also to those that voted for their favorite ornament and shared their love to the contestants' hard work.
This year's winner was Entrant #3: Zee Cruz-Stanley! Congratulations on receiving the most votes through Facebook, Instagram, and email! Here's her write up for her ornament.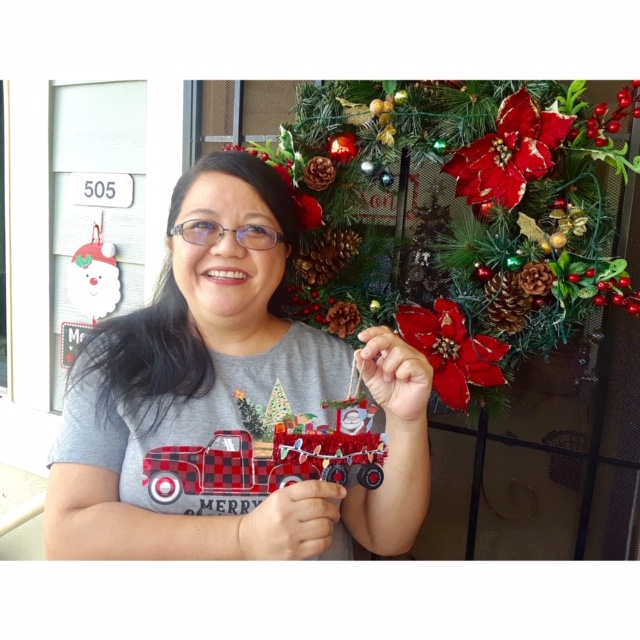 I'm a country girl at heart, so Santa driving a red truck delivering presents represents my Christmas style. All recycled items, popsicle sticks, old Christmas Decor and cut out prints from an old school newsletter.
Here are the contestants with their write ups for their entries. Well done on all of your hard work!