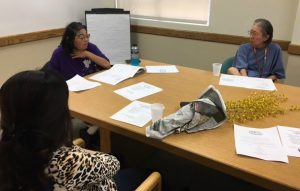 Oahu support group, Hui Malama Po`o recently gathered to discuss upcoming events and outreach activities. They have recently welcomed a few new members and continue to have various volunteers that occasionally visit their group meetings.
Members will be expanding their blood pressure check outreach at the Lanakila Multi-Purpose Senior Center to now include their:
Japanese club
Portuguese club
Line dance class
Ukulele club
They are also planning to do a sharing panel for individuals who have experienced TBI, stroke, spinal cord injuries, and acquired head injuries.