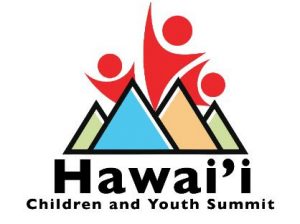 OCTOBER 8TH AND 9TH, 2020
10:00 a.m. – 12:30 p.m.
FREE
Children and youth live in our communities. You should be a part of decisions that affect your lives.
Share your ideas at the 2020 Children and Youth Summit
Visit the Children and Youth Summit website to learn more and to register:
https://www.hawaicys.org
REGISTRATION LIMITED TO YOUTH AND YOUNG ADULTS AGED 24 AND YOUNGER.
Questions?  Contact Judith Clark at [email protected] or phone 808-499-9966.
Sign language interpreters will be available for persons with hearing disabilities.  All videos will be captioned.