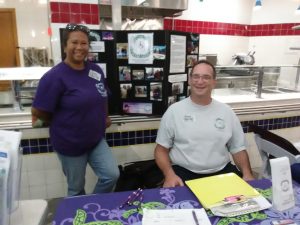 AILH Maui Staff Lani and Brian manned a booth at the 12th Annual Traveling Mini-Conference on Thursday, September 12th at the UH Maui College Class Act Restaurant.
This year's conference, hosted by Leadership in Disabilities & Achievement of Hawai'i, focused on Parent Leadership & Advocacy, with presentations such as Building Academic & Other Critical Skills for Lifelong Success and Life Courses. Partners for the presentation included International Dyslexia Association and the DD Council, among many others. They also offered Child Care in their KidZone for ages 3-12.
Did you miss out this year? Stay tuned for next year's information, or contact the Hawai'i & Pacific Island Parent Training & Information Center at 808-536-9684. This conference is open to parents, professionals, and the community.