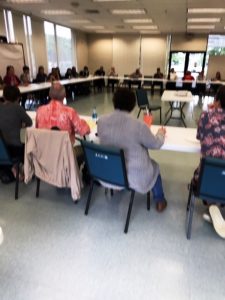 Hilo Team members Sam Nagasawa and Keoki Kai attended the Hilo Community Action Network Meeting (CAN).
This very large group is comprised of Service Providers, Agencies and community members that all contribute to services provided to the Big Island community.
We learned about new services and programs available and also got an overview of the different programs provided and their eligibility requirements.